How to choose the size
Size charts are different for all brands. Therefore, in order for the product to fit flawlessly, you need to take your measurements and our technologist will ideally select the size for you.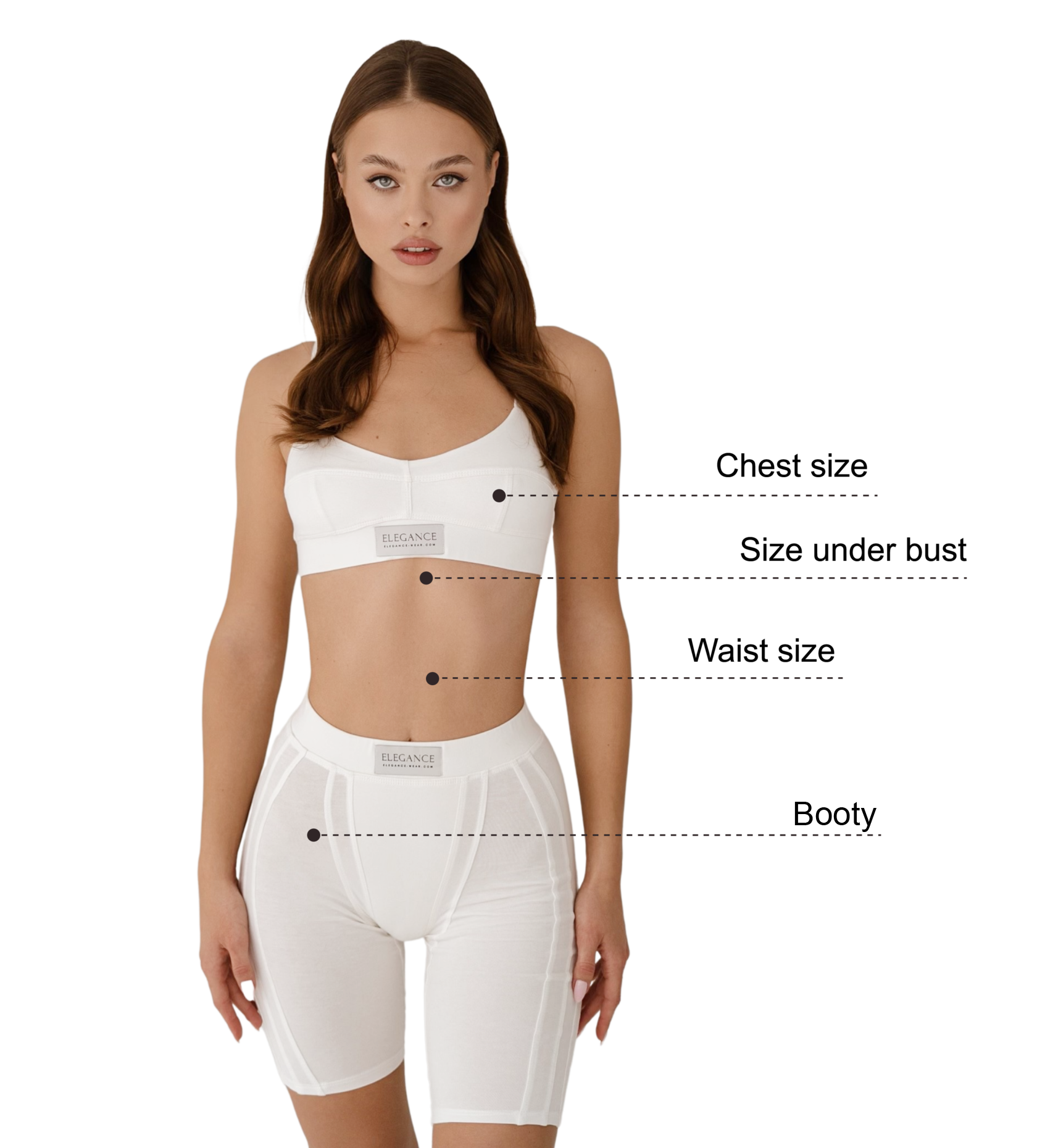 Size cannot be selected on our website. And that's because we will pick it up for you ourselves! We have been working in the field of lingerie and swimwear for a long time and already clearly know and understand which parameters what and how fits! You just need to decide on the model and send us your measurements. Very often, girls are afraid to order products in online stores, because they do not understand whether this or that model is suitable for them and how it will sit on the body. Therefore, if you are in doubt, you can write to us in the support chat and our consultant will help you choose the right model for you! Here's all we need to find the perfect lingerie or swimsuit:
Chest in cm (in a relaxed state at the most convex points)
Underbust volume in cm (relaxed)
Waist in cm Hips in cm (at the most convex points)
Height
That's all! Now you just have to wait for your beauty!